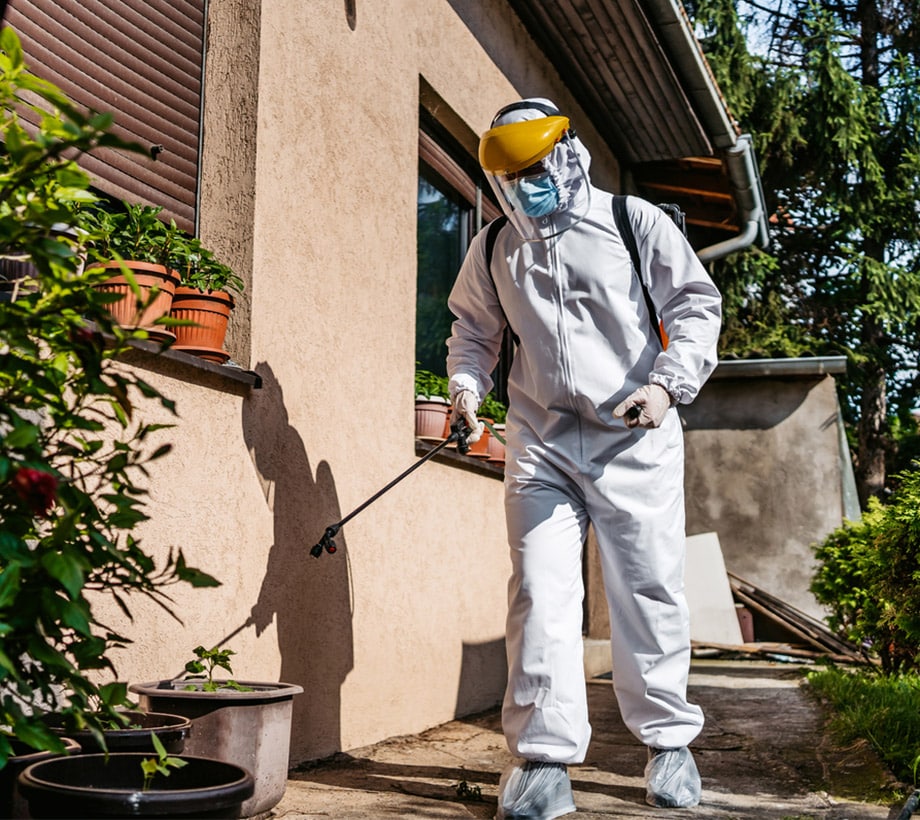 Residential Pest Control Michigan

A pest problem in your home is more than just a nuisance. If left unaddressed, it can cause serious damage and health issues. For safe pest control solutions that won't harm your family or the environment, call Creature Control, the leading provider of residential pest control in Michigan.
Creature Control is a family and veteran-owned company that specializes in wildlife removal and insect pest control services. Our pest control professionals have experience handling all kinds of pests, from mice and raccoons to carpenter ants and bed bugs. In addition, we use eco-friendly methods that respect the natural balance of wildlife and minimize the use of pesticides. When we do incorporate pesticides in our treatments, we make sure they're made from natural sources—such as pyrethrins and cedar oil—whenever possible.
Why should Michigan homeowners choose Creature Control for residential pest control needs?
After hours service availability
Exceptional service with no contracts
Customized pest control solution plans
Licensed, certified, and insured animal control technicians
Whether you need a one-time emergency pest control treatment or a year-round protection plan for your commercial space, we develop solutions to fit your budget and your needs. Contact us today to schedule your service or learn more about our residential pest control options.
Our Residential Pest Control Services & Processes
Creature Control has years of local experience handling the following potential pest problems:
Our team always starts with a thorough pest inspection to determine access points in your home. Next, we develop a personalized pest control plan to seal entry points, eliminate threats, and prevent pests from returning to your property.
Creature Control follows the principles of Integrated Pest Management (IPM) in all our insect treatments. IPM is a holistic approach to pest control, using specific targeted pesticide applications and environmental awareness. These techniques are designed as alternatives to blanket bombing an entire house, massive fumigation with foggers, or other drastic chemical pest treatment methods.
Creature Control is more than just a pest control company. We are also experts in wildlife management and infestation prevention. We can help you with:
Humane live trapping and removal
Dead animal removal and odor control
Bird control and bat removal
Wasp nests removal
In addition to taking care of these pest issues, our personal animal control technicians also offer humane solutions to remove a variety of other wildlife, including raccoons, squirrels, groundhogs, skunks, beavers, opossums, muskrats, and more.
To learn more about our variety of pest control treatments or schedule service, contact us now!
How to Prevent Pest Problems in Your Business
The best way to avoid pest problems in your home is to prevent them from entering in the first place! Here are some tips to help you keep common household pests out:
By following these steps, you can reduce the chances of attracting pests to your home. However, if you do notice any signs of pest activity—such as droppings, noises, odors, damage, or sightings—don't hesitate to call! For immediate help from local wildlife experts and pest control pros, contact us now.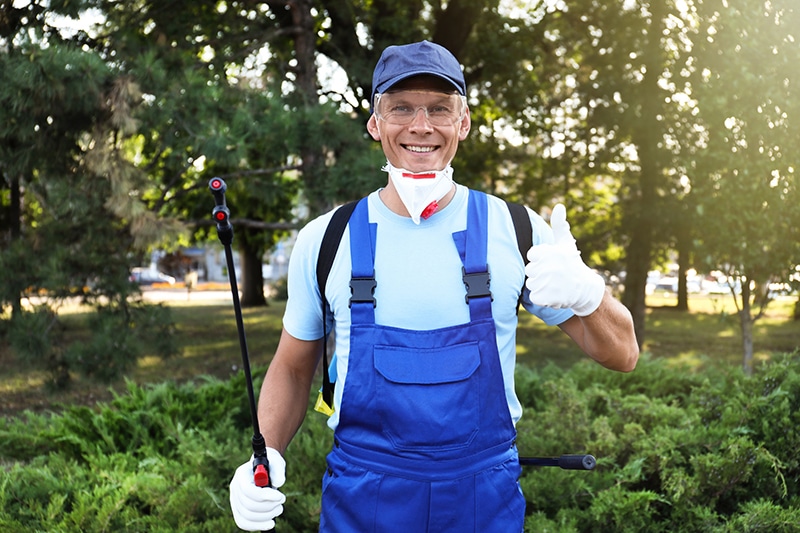 Contact Our Michigan Pest Control Professionals Today

Don't let stinging insects and other household pests ruin your peace of mind. Trust Creature Control for the best residential pest control solutions in Michigan. Since 2006, we've delivered quality service and upheld a commitment to complete customer satisfaction.
When you need Michigan pest control, don't wait—call Creature Control. We're trusted throughout Lower and Central Michigan as humane wildlife management specialists. Today we're proud to have ten locations across the state in Brighton, Jackson, Lansing, Ann Arbor, Oakland County, Washtenaw County, Livingston County, Gregory, Auburn Hills, and Farmington Hills, MI.
Call us today at 1-800-441-1519 for contract-free, satisfaction-guaranteed residential pest control, rodent control, and wildlife removal.